Can Clubhouse be Used on Android?
Social audio app Clubhouse has now promised a period the launch of its anticipated Android version. Until then, there are workarounds that you can use to access Clubhouse on your Android devices.
Social audio app Clubhouse has now promised a period of sorts for the launch of its anticipated Android version, following its recent hire of an Android software developer last month. In its weekly Townhall event on Sunday, Clubhouse co-founder Paul Davison announced that they are beta testing its Android app with a select number of testers. Alongside, they also announced a few changes and improvements to its iOS app.
How to use Clubhouse if You Don't Have an iPhone / iPad -
Independent Developers have created clients that allow users to run Clubhouse on Android phones. Some of the notable ones are -
Clubhouse on PC/ Mac-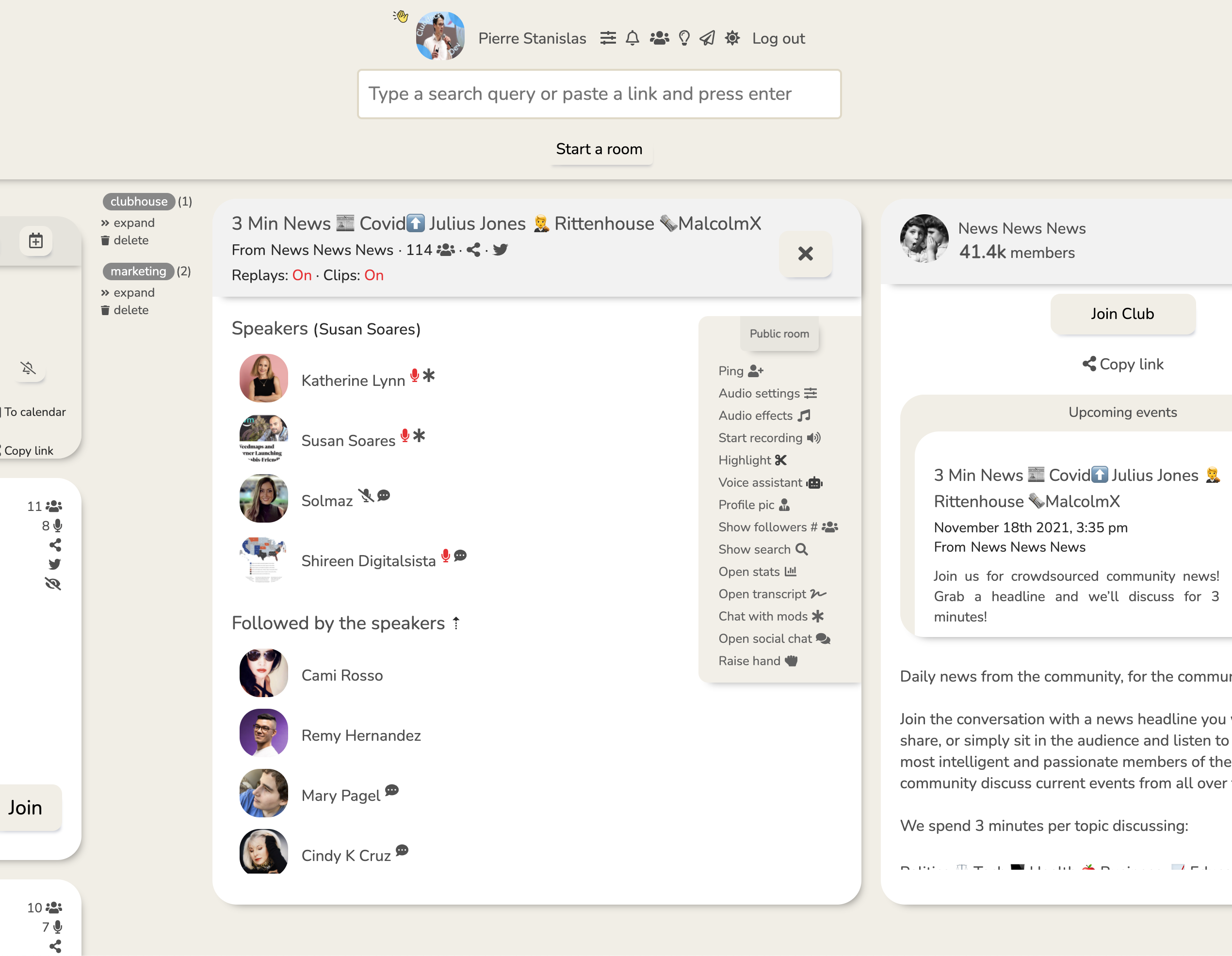 Clubhouse Competitors
If neither of the above options vibe with you then you may wanna checkout alternatives to Clubhouse. These competing apps / features offer similar UI / UX as Clubhouse and the best part is that your network is already on these platforms.  
Several companies, including Twitter and Facebook, are working on their own Clubhouse alternatives. Over the last few weeks, we've seen Twitter's Clubhouse alternative, Spaces, roll out to users.
We've even got a look at Instagram's upcoming live audio rooms feature. But these aren't the only Clubhouse clones currently in the works. The latest Telegram beta update brings a new feature that gives you a Clubhouse-like experience in the app.
Like others, Reddit has officially unveiled its Clubhouse rival Reddit Talk following a recent report from Mashable that revealed the company had been developing audio-based social networking features. Like many of the newly launched Clubhouse clones, Reddit's voice chat experience hasn't deviated much from Clubhouse's overall design where speakers sit at the top of the screen in a stage area of sorts, and listeners appear below — all with rounded profile icons, plus tools to react or raise a hand to ask to speak.
Have an iPhone but need an invite for Clubhouse?-
Just subscribe to our newsletter and send us a screenshot via our Twitter handle and we will be happy to invite you to Clubhouse 👋 👋 👋
Follow @_TheMinimalist_